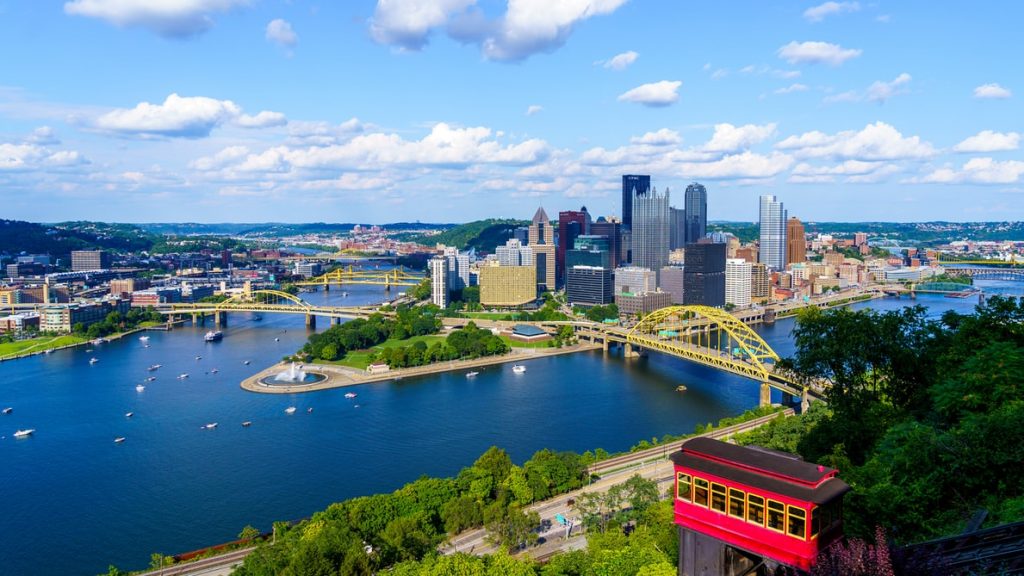 There's nothing like driving through the Fort Pitt Tunnel and seeing the beautiful Pittsburgh skyline emerge in all of its glory. Tourists are often surprised by our city, which some still expect to be dark and polluted based on a reputation from the '40s when Pittsburgh was called "Smoky City" or even "Hell With the Lid Off." Foul, filthy conditions created by the coal, iron and steel industries persisted for decades, destroying the air quality and seeping sewage in Pittsburgh's notorious three rivers.
Fast forward to today and the Steel City's economy thrives with businesses like technology, health care, and education. Pittsburgh is also home to endless cultural and foodie options and of course, the Steelers, Penguins and Pirates.
Modern day Pittsburgh has transformed so dramatically that it's often ranked among the most livable cities in the United States. City officials plan to keep it that way, in part with a vision for Pittsburgh's future to reach Zero Waste by 2030.
What is Pittsburgh's Zero Waste Initiative?
Zero waste is defined as the diversion of at least 90% of waste from landfills or incineration. The City of Pittsburgh has developed a strategic plan to achieve this 90% diversion rate by 2030. To successfully achieve that goal, the City must cultivate a robust residential and business composting infrastructure and ethos. 
To reach the goal of Zero Waste by 2030, the City of Pittsburgh is encouraging participation from all sectors to eliminate products destined for landfill, such as food scraps, yard trimmings, and single-use plastics like bags, cutlery and straws. This translates to reducing waste in commercial establishments and at events as well as engaging residents, businesses and institutions to explore ways to reduce and divert waste. 
Why Composting Makes a Difference
The City of Pittsburgh encourages everyone to find viable ways  One way to do that is compost your excess food scraps and yard trimmings. Why is composting food and yard waste so important? 
Food scraps and yard trimmings take up literally tons of space in local landfills. Imagine this: if everybody composted food scraps and yard trimmings, together we could reduce the amount of waste sent to our landfills by 25 percent! 
In the anaerobic conditions of a landfill, organic waste releases methane, a greenhouse gas that poses dangers to our health and contributes to climate change and global warming. 
By taking organic waste out of the city waste stream, composting also saves money — for the city and for you. Composting reduces the money the city is forced to spend on waste transport and landfill dumping. It also removes food waste from your own kitchen trash can, allowing you to go longer between taking out smelly and overflowing garbage. That means using less plastic trash bags.
Additionally, by composting your yard waste at home, you can renew key nutrients for your lawn and garden naturally. Plus, you'll save money on fertilizers or imported compost, and you can better support our city's local biodiversity!
While these might seem like little things, as the number of Pittsburghers who compost continues to grow, we will have a huge impact on our region and help our city meet its 2030 Zero Waste goals.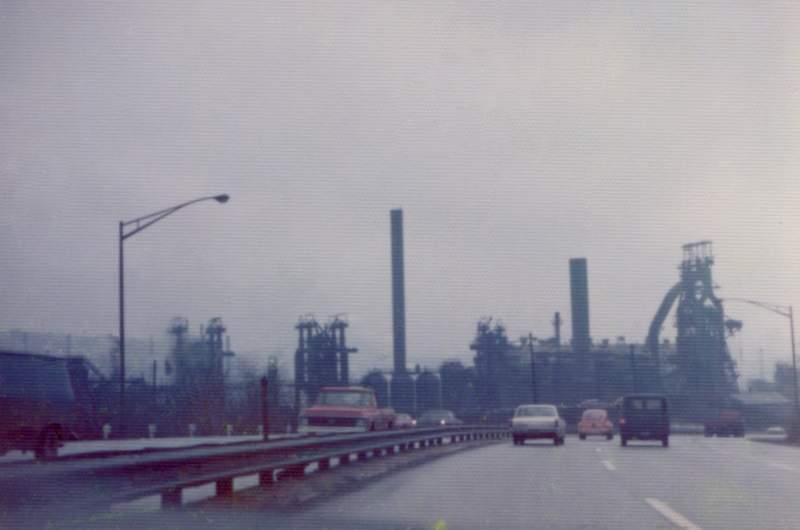 Repeating the past or forging a new path?
Pittsburgh has come a long way from our polluted skyline in the 19th century. Yet, the future of our region is not certain. At least one new industrial plant, the Beaver County Shell cracker plant, is being built in the area. This petrochemical "cracker" plant will produce billions of plastic nurdles each year. Manufacturers will turn these small plastic pellets into single-use plastic items, and again tie our region to a pollutive industry.
Other plants have been proposed, due to the oil resources in our Marcellus Shale. If we continue to invest in these plants and the products and lifestyle they promote, we run the risk of Pittsburgh's future mirroring its unhealthy past. We can look to Louisiana's own "Cancer Alley" to see the dangerous health and environmental impacts that could follow.
Alternatively, we can choose to invest in infrastructure, jobs, and local practices that support sustainable, renewable products and energy. By participating in composting and supporting businesses using compostable items instead of single-use plastic, we can all do our part to give Pittsburgh a chance to push toward a healthier, sustainable, and secure future for our city.
4 Ways You Can Support Pittsburgh's Sustainable Future​
Start composting! It's becoming increasingly easier to find composting solutions in Pittsburgh. Want to do it yourself? Get educated at a local composting workshop. Want to outsource your composting? There are options for drop-off and pick-up services. Learn more about how to get started composting in Pittsburgh here.
Dining out or want takeout? Support local restaurants that are using compostable items instead of single-use plastic. Find options here in our Reimagine Takeout Business Directory.
As always, recycle whenever possible and avoid unnecessary single-use plastic like water bottles, grocery bags, drinking straws, and cutlery. When you order takeout, tell the restaurant to skip the plastic forks, knives and spoons with your takeout order. Give yourself the ability to say "no plastic please" when out and about by making your own SUP-free Kit.
Write your City Councilperson and ask them to support city-wide composting. Not sure who your Councilperson is and how to reach them? Here's a map to find your District and the listing of contacts:
Together we can shape Pittsburgh's future and enrich our beautiful city for generations to come.